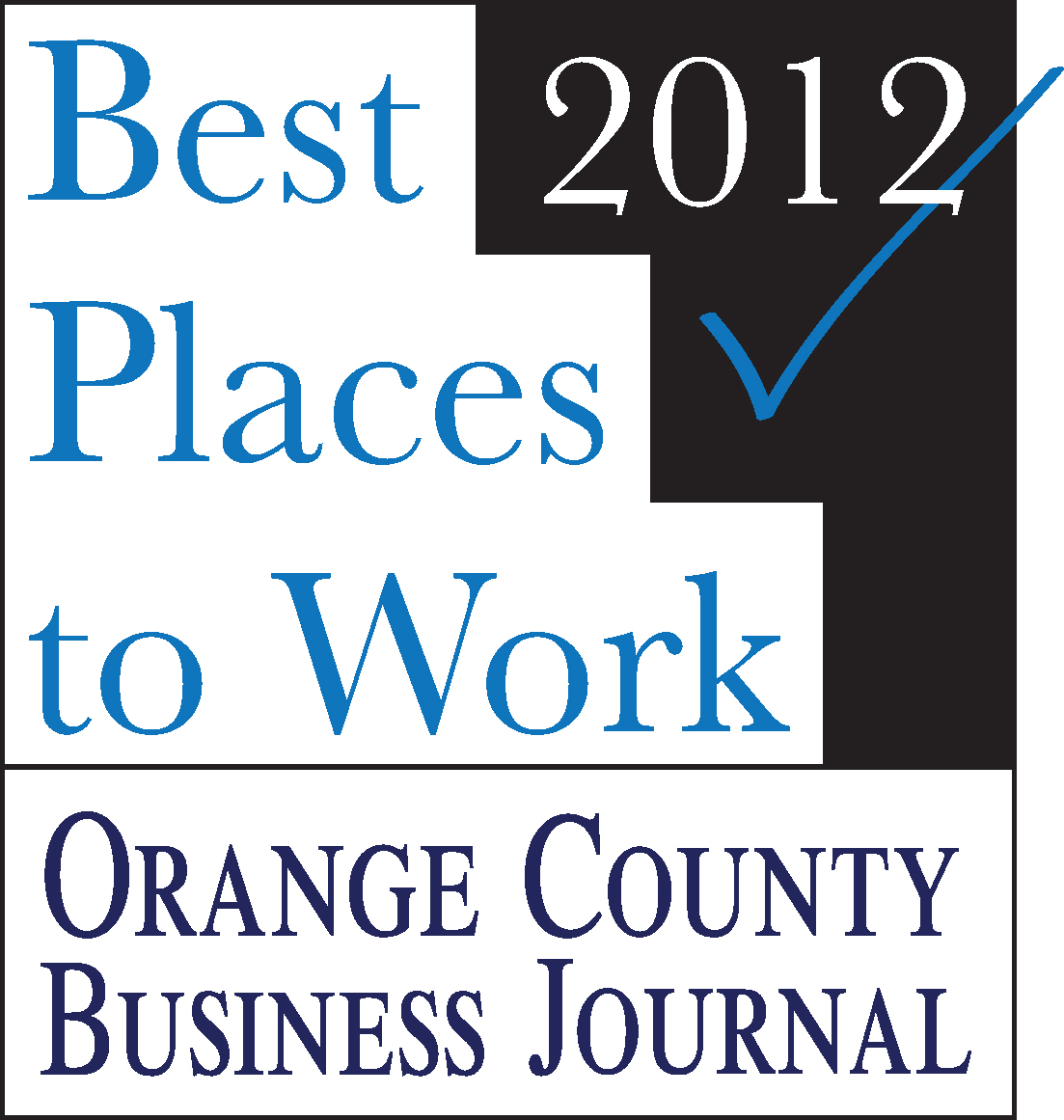 October 30, 2012 — The Irvine, California office of Jeffer Mangels Butler & Mitchell LLP (JMBM) was named 3rd in the "Large Company" category on the Orange County Business Journal's "Best Places to Work 2012" list. JMBM's Orange County office, which ranked 4th last year, was evaluated through surveys detailing employee engagement and satisfaction, as well as management policies.
"JMBM is proud to be included in the Best Places to Work" for the second year in a row," said Gordon Schaller, managing partner in the Firm's Irvine office. "Creating a positive work environment for our employees is a key Firm value at JMBM."
The final list of 95 companies surveyed by the Orange County Business Journal represents a wide cross-section of Orange County businesses, including professional services firms, banks, nonprofits, hospitals and government agencies. The bulk of each company's score came from confidential surveys completed by employees, with the remaining quarter coming from employer information regarding benefits and policies.
"We appreciate the support and commitment of each person at the Firm," said Bruce Jeffer, JMBM's managing partner. "Together, we have provided exemplary service to our clients for more than 30 years."
Benefits and policies contributing to JMBM's score include profit-sharing, on-site fitness programs, domestic partner benefits, telecommuting availability, and numerous all-employee events, including an annual golf competition and game nights in the Orange County office.
About JMBM 
Jeffer Mangels Butler & Mitchell LLP is a full-service law firm committed to providing clients with outstanding results. From our offices in Orange County, Los Angeles and San Francisco we serve our clients' needs worldwide. Our Orange County office serves clients in the areas of litigation, real estate and land use, trusts and estates, intellectual property, labor and employment and corporate law. For more information about our attorneys and practice areas, visit www.JMBM.com.